St. Tammany Laundry and Dry Cleaning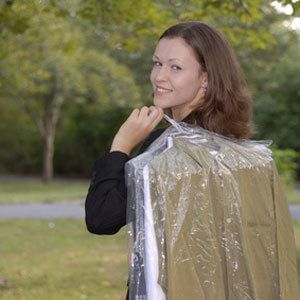 We are the go-to laundry and dry cleaning business in the St. Tammany area! Shelby's Dry Clean Delivery Service strives to make the washing experience as simple and convenient as possible. We proudly offer our pickup and delivery services for those in Abita Springs, Covington, Mandeville, Metairie, and many more surrounding cities.

Upon contacting us, we will work with you to set up a convenient time to stop by your workplace or residence. We will verify all information, special requests, and proceed to provide the proper dry clean and laundry services for your garments!

The turnaround time for your items greatly depends on the type of service and how many garments we are taking care of for you. In that case, it may take a few days, but our turnaround time is often the next day. Shelby's Dry Clean Delivery Service has three different delivery routes during any given week to ensure your clothing, laundry, and dry cleaned items are delivered in a timely manner.

Our top goal is to be as accommodating as possible! We will work closely with you to determine a time that works best for you and your schedule. Emergency service is not a problem, either. If you would like to learn more or request our pickup and delivery service, give us a call today!